Bank of America offers credits, fee waivers to expand mortgages to more
borrowers
Bank of America has made several recent moves to reduce borrowing costs for would-be homebuyers who face affordability constraints. The bank's latest offer: mortgages with no origination fees for buyers with little savings for a downpayment.
The promotion is available through Oct. 31, 2019. It applies only to loans backed by the Federal Housing Administration (FHA), Department of Veteran Affairs (VA), Freddie Mac's Home Possible program and Bank of America's own Affordable Loan Solution program.
"When you're a borrower, it's much easier to compare loan offers when lenders don't charge fees because it's a true apples-to-apples comparison," Holden Lewis, a housing expert at personal finance website NerdWallet, told MarketWatch. "Lots of eyes are on the few lenders who don't charge origination fees, and if they thrive by doing so, you'll see more lenders follow their lead. A shift towards zero origination fee loans would be great for consumers because it would be easier for both homebuyers and refinancers to comparison-shop and avoid unnecessary confusion."
Bank of America isn't the only one waiving origination fees. Nearly one in 10 borrowers say they weren't charged fees, according to a study from LendingTree.
That said, 60% of borrowers paid between $1,000 to $5,000 in origination fees. Origination fees are usually charged as a percentage of the home's price. As such, in high-priced housing markets, homebuyers may face steeper costs.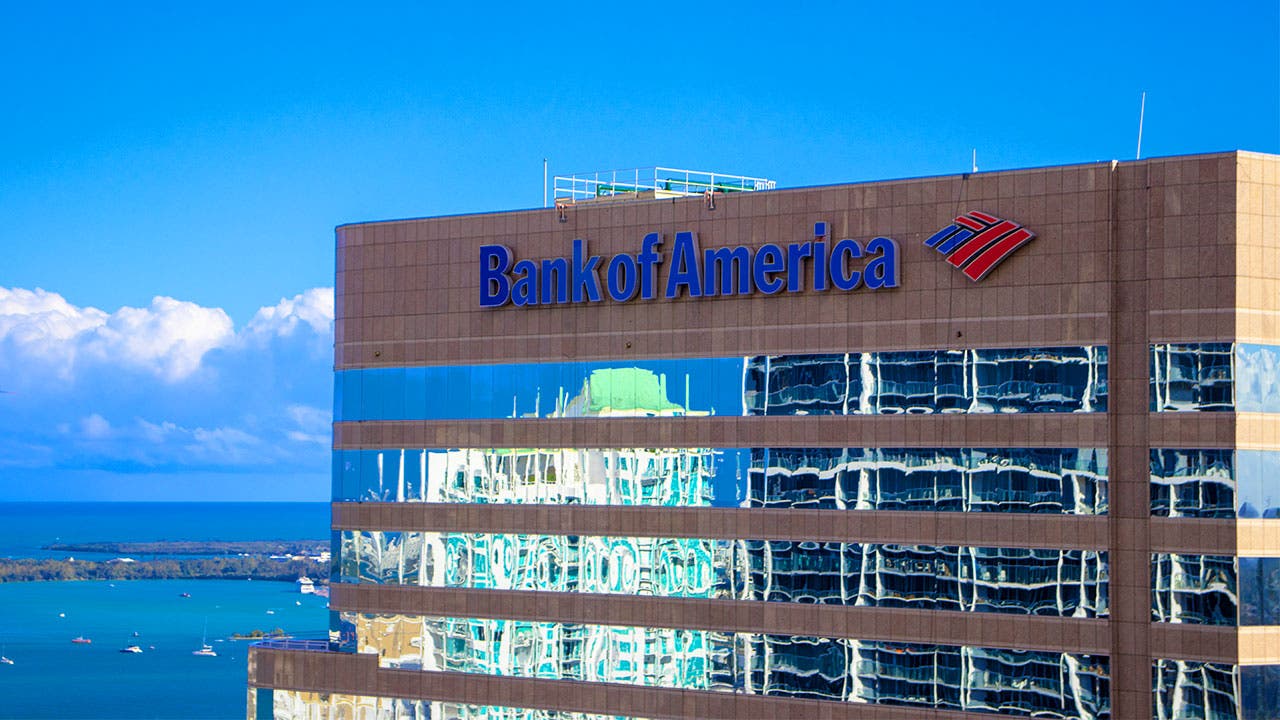 Bank of America is upping the ante on its efforts to extend mortgages to more cash-strapped homebuyers and that includes $0 lender origination fees and credits that don't have to be repaid to borrowers with certain no- or low-down payment mortgages.
The goal is to help homebuyers who may not have a lot of up-front cash to pay the initial homebuying costs get into a mortgage they're perfectly capable of repaying.
The new $0 lender origination fee program is available to borrowers who apply for a mortgage through Bank of America by Oct. 31, 2019. The offer applies to four loan programs: government-insured VA and FHA loans, Bank of America's Affordable Loan Solution mortgage and the Freddie Mac HomePossible mortgage.
Borrowers can combine the limited-time offer (or use it individually) with one of the following loan programs:
America's Home Grant program — Newly expanded, this Bank of America program now offers a lender credit of up to $7,500 that doesn't have to be repaid. The credit can be used to permanently buy down the interest rate or towards non-recurring closing costs, such as title insurance and recording fees, or to permanently buy down the interest rate. The grants are available in 39 markets and will be expanded nationwide.
Affordable Loan Solution mortgage — This fixed-rate mortgage is Bank of America's own 3 percent down payment mortgage for low- and moderate-income borrowers. It offers a competitive rate and doesn't require mortgage insurance.
Freddie Mac HomePossible mortgage — Backed by one of the nation's two mortgage powerhouses, this fixed-rate loan features a down payment as low as 3 percent and lower-cost mortgage insurance.
Down payment and closing cost assistance programs offered by state and local agencies, nonprofits and employers.
Call me today, (909) 435-7588, and you will be directed to speak with one of my lenders. Interest rates are low, so this is a perfect time to buy. Don't Wait! Call and Own Now!